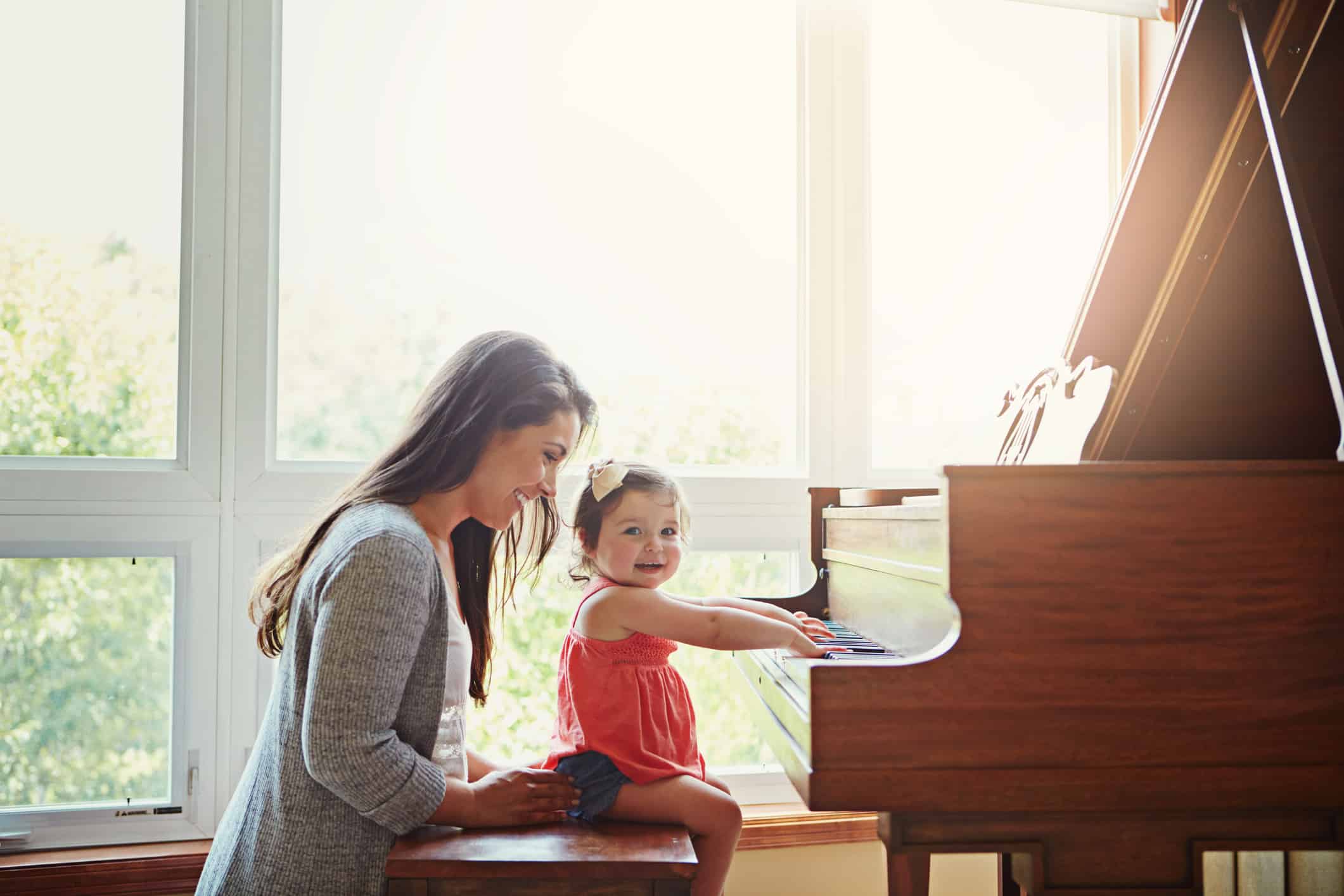 We already know that there are several benefits to kids for learning to play the piano, but what about just having a piano in the home? For children who are still too young to play the piano or for those who have chosen to pursue other passions, there are still multiple benefits to having a piano in the home for kids.
Top Benefits of Having a Piano in the Home for Kids
There are already several studies about how learning to play the piano can be beneficial to children, but what about for children in the home that are not currently taking piano lessons? For these children, as long as they are allowed to freely explore the instrument, there are several benefits they may receive from simply having a piano in the home.
Cause and Effect
One of the first things your child will test, regardless of age, is how the different notes sound–and how pushing the keys in different ways affects that sound. You'll see toddlers starting with soft presses then getting louder as well as older children pressing quietly and slowly, then more quickly or together with other notes. For children, regardless of age, this develops a sense of cause and effect as well as encourages the experimentation connected to creative problem-solving.
Sensory Development
Sensory development is another benefit of having a piano in the home. Children's senses develop in accordance with the sensory experiences they are exposed to. Having a piano in the home exposes them to the development of auditory skills as well as tactile.
Fine Motor Skills
The development of fine motor skills differs from gross motor skills as it includes the ability to isolate finger movements in smaller, more controlled movements. Children who explore on a piano at home, even if they aren't yet taking piano lessons, will have opportunities to build or refine their fine motor skills as they experiment with playing with a single finger or multiple fingers at a time.
Hand-Eye Coordination
Even in early exploration stages, children benefit from having a piano in the home by developing hand-eye coordination. For an adult, pressing the center bottom of a key makes sense and doesn't take a lot of conscious coordination. However, for a younger child, it can take more concentration to hit the intended key and to hit it in the right place to produce a sound. This hand-eye coordination is an important development in many skills they'll build upon in the future.
Music Appreciation
Finally, having a piano in the home increases a child's music appreciation. Having access to the instrument and experimenting with how to make music on a piano, as well as being exposed to parents or older siblings playing gives younger students an appreciation and admiration for how music is made.
Final Thoughts
As parents, we put a lot of pressure on ourselves to provide stimulation, education, and enrichment to our children. However, not every process needs to be done "perfectly" to benefit your children. If piano lessons aren't currently a possibility or if your child is still too young to learn to read sheet music, even just having a piano in the home and being able to experiment with it can provide some excellent benefits to your child.
You may also be interested in...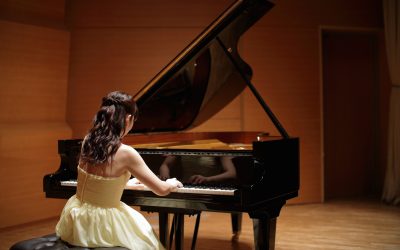 Piano recitals, especially for younger students, often have a reputation of being a little blasé. However, with the right preparation and innovation, a piano recital can be a captivating, elevated experience for its attendees. 10 Tips for a More Engaging Piano Recital...