Yamaha Clavinova Online Sale
Purchase Yamaha Clavinovas online with free shipping when you buy from The Piano Gallery. Find sale pricing for Yamaha CLP and CVP series Clavinova models by browsing our online store.
Ask a Question
Shop Yamaha Clavinovas below! Would you like to play a Yamaha Clavinova in-person? Visit The Piano Gallery in Orem, Murray, or St. George today. VIEW LOCATIONS
About Yamaha Clavinova (Now Available Online!)
Yamaha Clavinova digital pianos are such a versatile, phenomenal instrument. With a beautiful piano sound sampled from some of the most prestigious concert grand pianos in the industry and features galore, Yamaha Clavinovas truly are the pinnacle of all digital pianos.
Yamaha designed the Clavinova to faithfully recreate the power and performance of the concert grand. Each new feature such as the Yamaha GrandTouch Keyboard, Spruce Cone Speakers*, and full dot LCD screens* are built to maximize the playing experience. situs judi slot gacor
* On select Clavinova models
Yamaha Clavinova CSP Digital Piano
The Yamaha Clavinova CSP digital piano is packed with features—but so intuitive that anyone can learn to use it. This digital piano's heralding feature is its "audio to score" function. Choose a song you want to learn…any song from your music library. The Yamaha Clavinova CSP will translate the song immediately into a score and provide Stream Lights, a play-by-lights feature, that indicates which keys to play so you can play along. Worried about sounding like a beginner? The CSP Clavinova will play a piano accompaniment with you to enhance the experience.
Additional features include: Realistic concert piano sound, immersive concert grand piano experience (even with headphones), hundreds of high-quality instrument sounds to choose from, weighted and textured keys that feel—and play—like an authentic concert grand piano, karaoke mode, audio recorder, & more.
Yamaha Clavinova CLP Digital Piano
The Yamaha Clavinova CLP series is considered "the heart of Yamaha innovation." This piano blurs the line between acoustic pianos and digital pianos, bringing a piano-playing experience that is so authentic, you'll swear you're playing an acoustic piano. While traditional digital pianos have key sensors that have limited abilities to translate expression (soft, hard, staccato or legato touch), the Yamaha Clavinova CLP series has the responsiveness you'd expect from a concert grand. You'll experience weighted, graded keys that produce the authentic touch, response and natural key return of a grand piano while capturing the colors and nuance when playing staccato, legato and everything in between. Slot Terbaru
Yamaha Clavinova CVP Digital Piano
The Yamaha Clavinova CVP digital piano is a great choice for experienced musicians or those looking to do more with a piano. With the Yamaha CVP, you can "jam" with up to 3 other professional virtual musicians in 40 different musical styles. The Yamaha CVP takes the real concert grand piano touch and feel to a whole other level with expressive pedal technology*, real touch technology, and more. You can even record your music with just the touch of a button. Slot Terbaru
Additional features include: Play by light technology, karaoke mode, style recommender, super articulation voices, USB audio recorder, LCD screen, & more!
*On specific CVP models
Buying Yamaha Clavinovas Online from The Piano Gallery
When you buy a Yamaha Clavinova online from the Piano Gallery, your purchase comes with the confidence that you will love your purchase. If for some reason you do not love your piano, please let us know! We are happy to return most pianos within 30 days of delivery. Please read our full return policy here: Piano Gallery Return Policy.
Learn more about buying a Yamaha Clavinova Online through The Piano Gallery by reading our FAQs in the tabs below. Have a question we haven't answered? Contact us!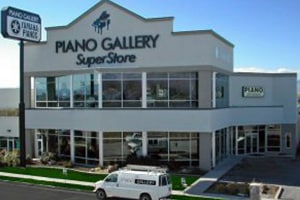 After you order your Yamaha Clavinova online, one of our sales managers will be in touch shortly to schedule delivery. In most cases, we can deliver the piano within 7-12 business days (rush delivery can often be accommodated — contact us for our most up-to-date delivery availability).
If you'd like! Yamaha Clavinovas are very simple to set up and can usually be set up without an expert. However, if you would like concierge service to set up your Yamaha Clavinova, let us know! This is included in most local deliveries and may be added for some national deliveries. Call and speak with a sales rep for more information.
Yes! The Piano Gallery does offer financing on Yamaha Clavinovas and other pianos pending approved credit. However, we are not able to process financing options online. To purchase a piano with financing, please call us or visit one of our Gallery locations!
We love them all! The Yamaha Clavinova CLP-645 and Yamaha Clavinova CSP are our most popular Yamaha Clavinova pianos. However, the piano you choose is purely up to you! It depends on how many features you'd like on your digital piano, how true-to-touch you'd like the touch and feel of the piano, and how much sound quality matters to you.