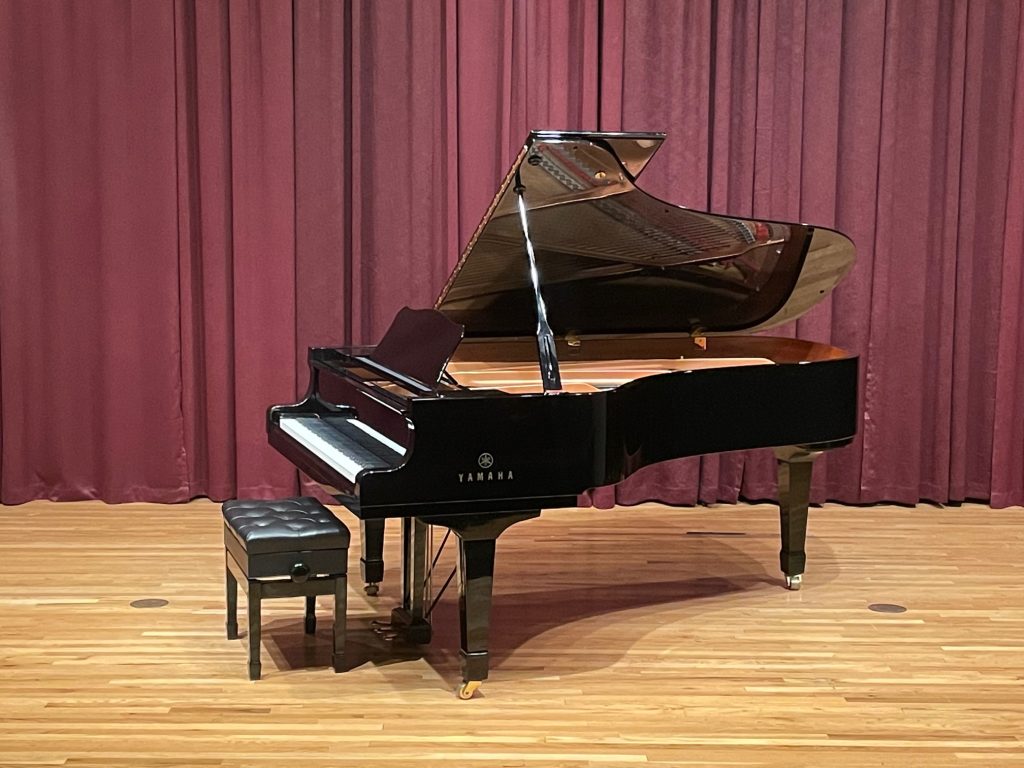 Book a Music Recital Hall
Piano Gallery in Orem, Utah has a beautiful recital hall available for reservation. Reservations are available 30 minutes after our store opens and must be completed 30 minutes before our store closes. 
Our recital hall has an elevated stage with theater lighting, a Yamaha Concert Grand Piano, and a Knabe Concert Grand Piano. We also have two music stands available for use. We do not provide a sound system. If you need a sound system, you are welcome to bring your own. 
Food and drink are not allowed in our recital hall, nor in our store. 
Our hall can seat up to 100 guests. Chairs are included.
We broadcast each recital to our website for family and friends who are not able to attend a scheduled recital.
Each year, at 12:01 a.m. on July 1st, we begin accepting requests for the entire next calendar year on a first come, first served basis. Please email our team at orem@pianogallery.com for all booking requests. Include your name, email address, contact phone number, the date(s) requested, and any other questions you might have and a member of our team will reach out to you. Please note that this does not guarantee your reservation–recital hall reservations are only complete once details are finalized with a representative.
Music Recital Hall Pricing:
Orem – 650 S. State Street, Orem, UT
$50 for first hour; $15 for each additional hour (booked on same calendar date)