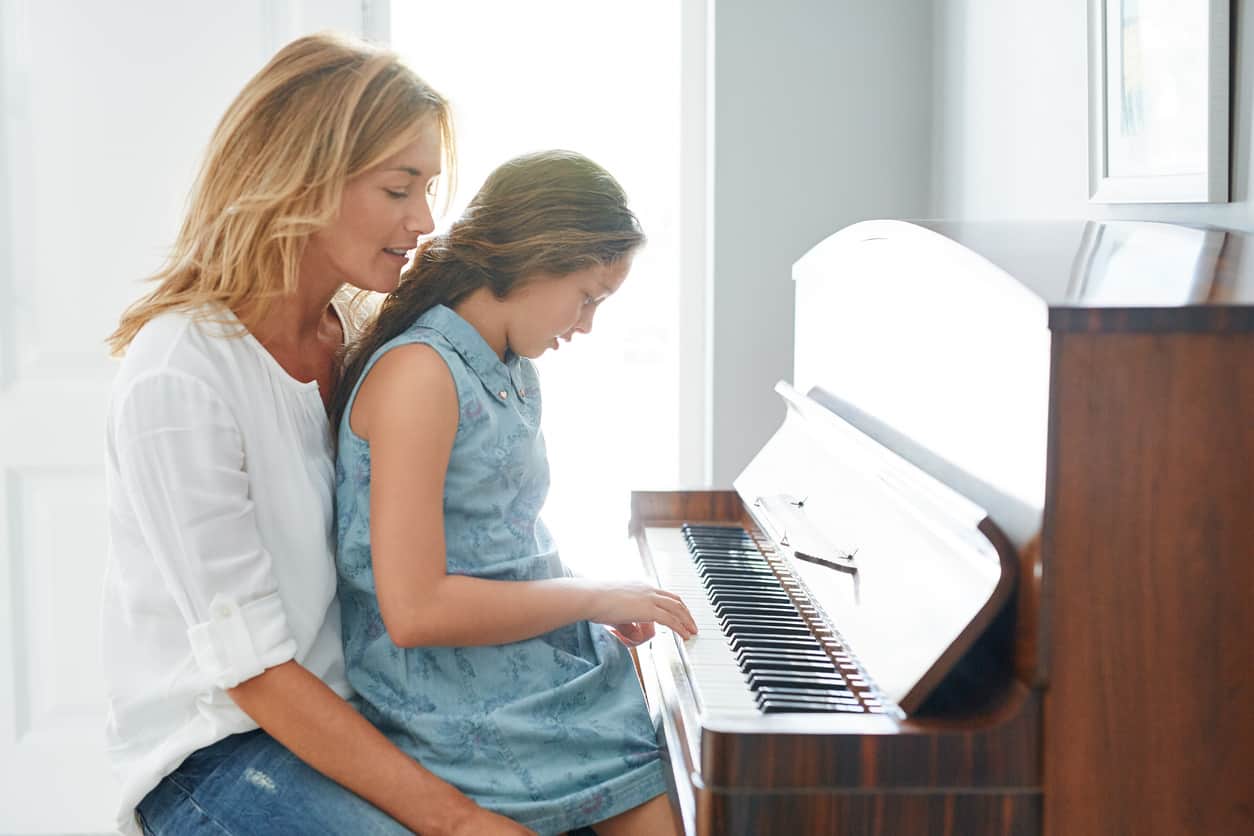 What it usually looks like is a former piano player in a home that is in desperate need of a piano so they can reinvigorate their passion for the art. Or a family that is prioritizing the development of musical skills and the additional benefits children receive by learning piano. But a high-quality piano can be expensive, which can leave many individuals wishing for a solution that won't break the bank.
How to Buy a Quality Affordable Piano on a Small Budget
Finances can be complicated, but when there is something you're passionate about, whether that's playing the piano or raising your children, prioritizing the purchase of a piano doesn't feel like a want, it feels like a need. Here are some tips for buying a piano without breaking the bank.
1. Buy Used
One of the easiest ways to buy a piano on a budget is to consider purchasing a used piano instead of a new one. Piano stores such as The Piano Gallery carefully vet each used piano that enters their inventory and will be upfront and honest with you about the quality of the instrument. It's important to ensure the used piano you purchase is of sound quality and value, otherwise you could end up with a lemon that's more trouble than anything.
If you're a piano player already, you know that a low-quality instrument is no fun to play. Cheaper pianos don't have keys as sensitive to the touch or have tones that can be too dull or too bright. Even worse, if you're not familiar with common piano issues, you may end up with a piano requiring hundreds or even thousands of dollars of repair. If there's a critical issue like a cracked soundboard, you may not get any use out of the piano at all.
All warnings aside, there are plenty of high-quality used pianos on the market! Especially after the real estate boom of the last couple years, piano dealers saw lots of individuals moving and choosing to leave their pianos behind or upgrade their pianos to fill new spaces. At Piano Gallery, we keep our used piano inventory updated online—you can even purchase the used piano on our website if that's more comfortable for you.
2. Consider Digital
For some pianists, digital pianos are blasphemy, but this is usually based on an antiquated stereotype of digital pianos being more similar to cheap Casio keyboards than to actual pianos. However, the technology in the digital piano world has exploded over the last couple decades, making digital pianos not only sound more like the real instrument than ever, but also feel like a traditional piano.
Weighted keys, full pedal kits, resonance modeling, and more make the modern digital piano experience an incredible one. What's even more incredible, however, is that even with the high quality of these instruments, they're still exceptionally affordable.
We typically recommend a Yamaha Clavinova. Yamaha is known worldwide for their quality instruments, and they have taken no shortcuts when it came to the digital Clavinovas. This makes them excellent affordable pianos for experienced piano players. However, they are also an amazing choice for new piano players or families with children just learning how to play. A digital piano offers several complementary learning tools such as digital apps integration, play-by-light prompts, metronomes and backup instrumentals, recording and playback, and more.
3. Ask for Financing
You're probably used to financing a new vehicle, but did you know most piano stores offer financing as well? Ask your piano dealer about any current financing specials or favorable terms for the piano you desire. Instead of putting away money for a piano over the next year or two, you can put that money into monthly payments and get the piano sooner than you hoped.
4. Plan for a Trade-In
Another strategy for purchasing an affordable piano is to plan for a trade-in. If you're like most pianists (who are lucky enough to have the space), you are probably aching for a grand piano for your home. However, grand pianos can be expensive, especially if you choose a high-quality instrument (which you should).
Instead, it can be strategic to plan for a trade-in, allowing you to get a piano sooner while reserving equity to purchase your dream piano when the time comes. Start with a smaller, more affordable piano, such as a Yamaha B2, which is one of our most popular starter pianos. In a few years or when the time is right financially for you, you can trade in the B2 for a baby grand or grand piano.
5. Consider Soundboard Size
One of the common questions we get is whether a baby grand is better than an upright piano. It's normal to believe that the bigger the piano, the better the quality, but this isn't actually always the case. A grand piano has a bigger soundboard, which almost always means a better sounding piano. However, a baby grand can have a soundboard the same size as or even smaller than a studio or vertical piano. Studio and vertical pianos are typically less expensive than a grand piano, allowing you to get a higher quality instrument for less.
6. Find a Salesperson You Trust
If you're hoping to purchase a piano on a budget, one of the best tips is to find a piano salesperson you trust. This is not the time for a car salesman-like experience that bullies you into a piano that's more than you can actually afford. Instead, look for a knowledgeable piano expert who is happy to answer your questions and help you find the best quality instrument within your budget.
Final Thoughts
If you're hoping to purchase a piano but are looking for an option that fits within your budget, please don't hesitate to reach out. We have experts ready to help you find the right fit for your specific needs, desires, and budget.