The Piano Gallery of Murray is having a HUGE piano liquidation this weekend to make room for some holiday stock! We love the opportunity to host sales like this since it means we can get even more amazing pianos into homes of people in our Utah community.
This piano sale will be Thursday, Friday, and Saturday September 13-15, 2018 and will include huge discounts on new pianos, used pianos, grand pianos, consoles, players, and digital pianos! We have instant financing available and $0 down 0% interest for qualifying buyers (certain terms apply, of course—just talk to one of our staff for details)!
Here 6 pianos you should watch out for at our piano sale this weekend!
Yamaha Clavinova CLP-635 Digital Piano
The Yamaha CLP-635 is our most affordable and most popular digital piano! At 57 1/2″ wide and 18 1/16″ deep, this digital piano can fit any space.
Even though this piano is compact, it still has a perfectly replicated piano sound, reproducing the voice of Yamaha's legendary 9′ CFX concert grand and the legendary Bösendorfer Imperial. It also has realistic grand piano keys and simulated key resistance to make you feel like you're playing a real piano.
On top of its realistic piano features, the CLP-635 also comes with 19 voice demo songs, 50 classics, and 303 songs; 36 different "voices" (instrument sounds), and 20 rhythm backgrounds. It also allows you to record via USB flash memory.
Yamaha B3 Upright Piano
The Yamaha B3 upright is one of the most popular pianos we sell here at the Piano Gallery. As part of Yamaha's B Series, this piano is affordable for nearly any price range!
Yamaha is known for its quality and workmanship, and this piano is no exception. In this beautiful upright piano you can expect a high-quality piano that will have a clear, rich sound, responsive action, and that will last for decades. Since it is made of quality materials and by some of the best piano makers in the industry, it will hold a tune for long periods of time making maintenance easy.
The Yamaha B3 is 60″ wide and 48″ deep, which makes it a great fit for any home or condo. It has a key cover, music ledge, and long strings for a beautiful sound. Play one Thursday-Saturday at our piano liquidation sale!
Yamaha GB1K Baby Grand Piano
Beautiful, high-quality, and affordable the Yamaha GB1K is by far our most popular baby grand piano at the Piano Gallery! Yamaha pianos have an unparalleled reputation in the piano industry as an instrument of outstanding quality and workmanship, and this piano is no exception.
The GB1K baby grand piano is a timid 5′ long, but you'd never be able to tell by the power of depth of its sound. The GB1K is Yamaha's most compact and affordable grand and has a resonant tone that compares to many larger pianos.
This gorgeous piano comes in a number of finishes including polished ebony, French provincial, Georgian, Polished Mahogany, Polished American Walnut, and Polished White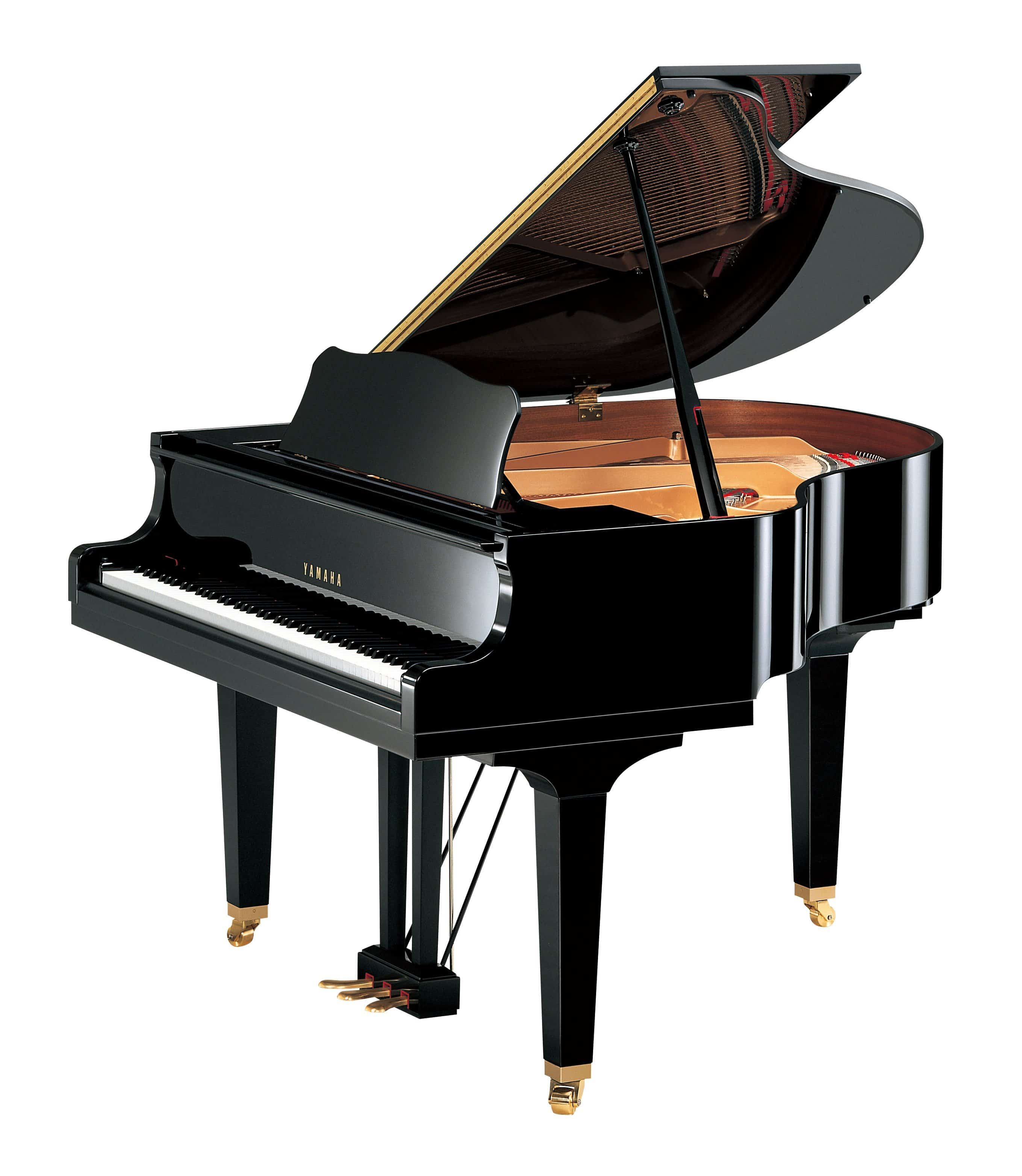 Wm Knabe & Co. WG 54 Baby Grand Piano
The Wm. Knabe & Co. WG 54 grand piano is a 5'4″ baby grand piano at an extremely reasonable price. It is one of our most popular baby grand pianos at the piano gallery for its compact frame, beautiful sound, and inexpensive price.
Wm. Knabe & Co. is known for combining good quality materials with fine craftsmanship in a way that produces a great piano at a reasonable cost.
This piano comes in a variety of finishes including ebony high polish, ebony satin, walnut semi-gloss, mahogany high polish, mahogany semi-gloss, and cherry semi-gloss.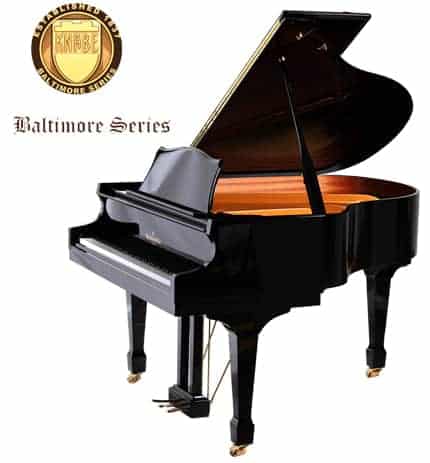 Yamaha DGB1K ENST 5′ Disklavier Baby Grand Piano
The Yamaha DGB1K ENST takes the affordability of the GB1K and elevates it with empowering Disklavier ENSPIRE ST technology.
At 5'0″ long, this baby grand Disklavier-powered piano offers incredible acoustic power with the technological perks of a Yamaha Disklavier at an affordable price.
The Yamaha ENSPIRE ST is a revolutionary piano technology that flawlessly reproduces every nuance of a piano performance, whether it's your own performance or the performance of one of our famous Yamaha artists. The Yamaha ENSPIRE ST has recording capabilities, streams Yamaha Piano Radio with over 30 channels, has SILENT Piano™ technology to play through headphones, and more! Watch our Yamaha Disklavier ENSPIRE demo video here: https://www.pianogallery.com/pianos/yamaha-dgb1k-enst/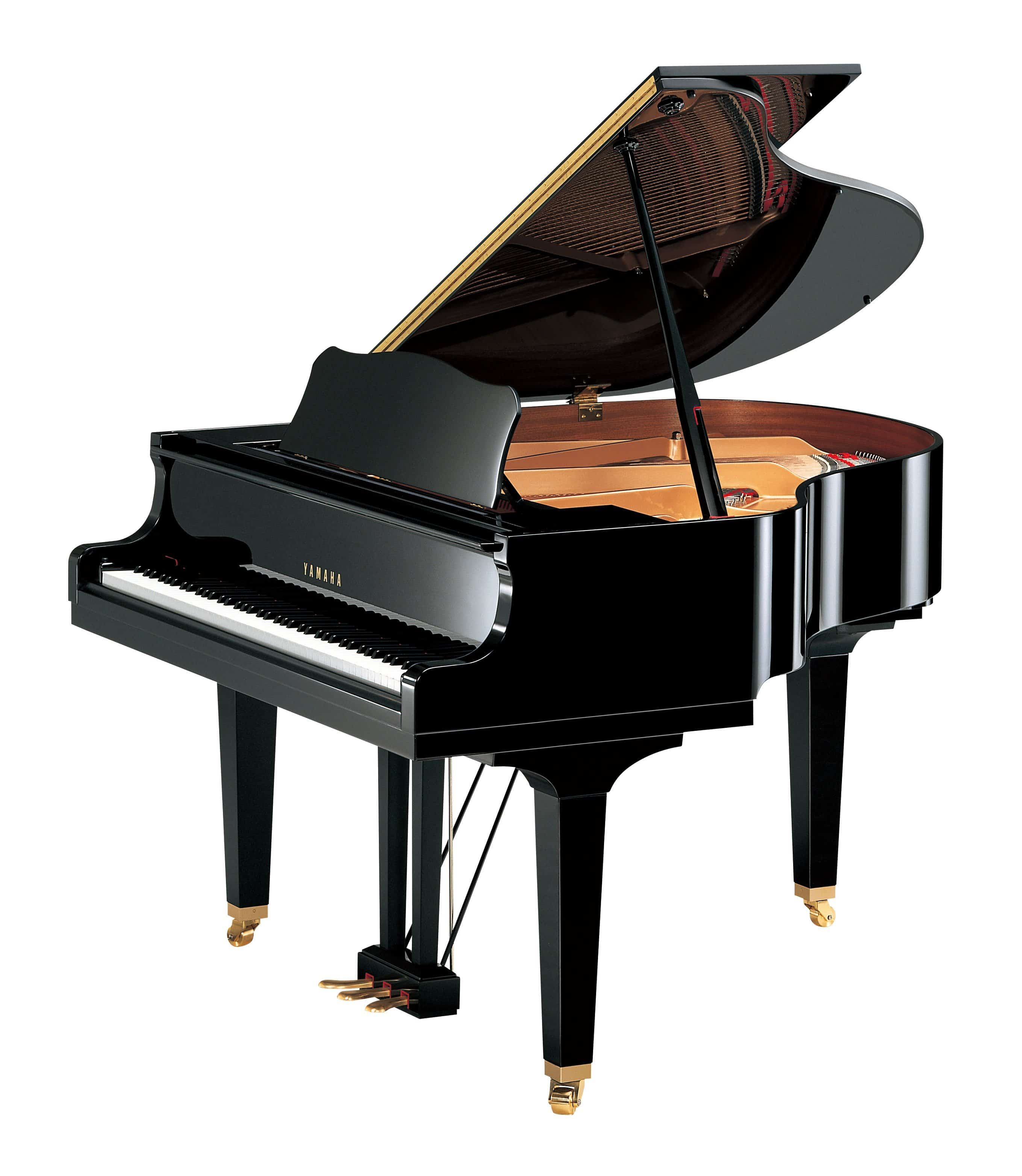 WG 50 Wm. Knabe & Co. Baby Grand Piano
The Wm. Knabe & Co. WG 50 baby grand piano is an affordable baby grand piano with a great sound! If you never thought you could own a baby grand on your budget, don't shut the door on that opportunity until you see the sale price on this piano!
Wm. Knabe & Co. is known for combining good quality materials with fine craftsmanship in a way that produces a great piano at a reasonable cost.