Description
The Yamaha Arius YDP-144 is a digital piano made from Yamaha, makers of the world's finest acoustic pianos and best digital pianos. While a simple digital piano, the Arius has touch and tone suitable for aspiring pianists, with a realistic and natural touch that translates seamlessly into playing on an acoustic piano.
Graded Hammer Standard – Instead of a light, little-resistance digital keyboard touch, the Arius YDP-144 uses GHS to provide a heaver touch in the low end and a lighter touch in the high end to simulate the hammers inside an acoustic piano. This helps build finger strength and proper technique.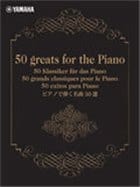 50-Song Classical Repertoire – The Yamaha Arius YDP-144 comes pre-loaded with 50 classical greats that will play at the touch of the button. Listen to the songs, or play along using the accompanying book.
Volume Control & Headphone Experience – A piano in a quiet home or apartment/townhome setting can be difficult, but the Yamaha Arius YDP-144 is an excellent solution. With Intelligent Acoustic Control (IAC), people can enjoy playing their digital pianos at a lower volume with automatic bass and treble adjustments for truer sound with more depth. The headphones provide a spacious surround sound in a private listening environment.